Welcome!!
We are castle theme to provide with information on green products and companies. We occasionally provide other item in keeping with the self sufficient nature of a castle home so feel free to explore or even learn through our castle theme.
May I suggest the interactive Site map? It will show you what we have to offer and where to find it.
Our Mission
Sea-Star Solutions, Inc is a company dedicated to a healthy future no matter where it is.
Sea-Star Solutions, Inc.'s original purpose is to provide an all- natural
health mall dedicated to easy access to all natural health and nutrition supplies as well as natural therapy and technology sources. Check out the alternative health solutions. We have expanded to include other areas of life. While not everything is all natural we try to high-light those that are eco friendly, but include a few other stores that have things for daily living. These are marked.
Tour Our Site
We have expanded our original site. It now includes pages that reflect many aspects of a medieval castle life with a modern twist. Our "site map" reflects this idea. "The Wall" tells more detail about our castle, its functions and nomenclature and our way of life. While there is some information given about castle living the intent of this site is to have fun. Enjoy your Eco-friendly shopping experience in a light-hearted way. If you learn something new, then that makes it all the better.
Shop Our Stores
Are you tired of wasting gas looking through several stores to find what you want?
MARS Marketplace is an online shopping site with discount prices. FREE Two-Day Shipping: See details
Every day is Market Day at our castle!
Check out our specials
Pick your country to shop
Canada China France Germany Italy Japan Spain United Kingdom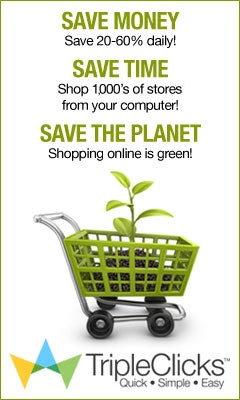 As in general Market each seller has its advantages. Find what you at the price you can afford.
TripleClicks & Price bender Auctions (a penny auction.)
If you like penny auctions, this is the place to be. Sells general merchandise of TripleCLicks through a penny auction. Bids start at 1 cent for all items sold. Can often get as high 90% off the price, but you need to buy bid packages.

Check out bid prices/ packages.
Contact Information
Telephone

701-538-4117

FAX

877-205-6649

Postal address

15 3rd ST SW, Lidgerwood, ND 58053

Electronic mail

General Information/ Merchant's Guild: lcrosswhite@sea-starsolutions.ws
Customer Support: lcrosswhite@sea-starsolutions.ws
Webmaster: lcrosswhite@sea-starsolutions.ws